Space for food security
The Dutch Geodata for Agriculture and Water Facility (G4AW) aims at increasing food security by providing smallholder farmers with satellite-based information services. Satellite and mobile data, can be converted to relevant information on climate, weather, hazards and even timely agricultural advice which they receive through their mobile phones. Also, micro-insurances and/or microloans combined with information services can help guarantee the continuity of food production and improve self-reliance. By using modern technology and increasing yields and income of food producers, the G4AW programme helps to make the agricultural sector become a viable option for youth employment in rural areas. In many G4AW projects, youth plays an instrumental role in their communities when it comes to adopting digital advisory services to traditional farming practices. The programme thus lies a special focus on involving youth in the development and implementation of services.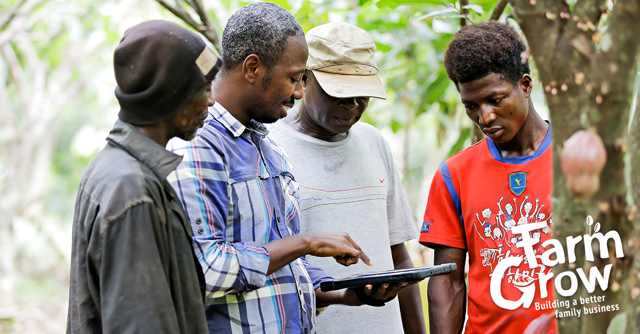 Cocoa farmers G4AW Sat4Farming project, Ghana, ©Rainforest Alliance
The G4AW facility is carried out by the Netherlands Space Office (NSO), and commissioned by the Dutch Ministry of Foreign Affairs. The Netherlands is increasingly putting youth at the heart of its development policies, because the world is not on track to meet the agreements set out in the UN Sustainable Development Goals for education and youth employment. There are still many challenges to overcome if we want to address the untapped potential of Africa's youth. A few African countries have already made agricultural transformation a key pillar of their national strategies and growth plans serving as a strong inspiration for other governments, investors and entrepreneurs. On August 12, International Youth Day, we will demonstrate how the G4AW programme is encouraging youth participation, as we believe rural youth is the future of food security.
---