From the 3rd to 6th of October the Netherlands Space Office, in collaboration with Rabo Foundation, will organize the 'Space for Food Security' conference. Interested in the conference, but not yet convinced? New to this sector? Then listen to this podcast in which Joanna Ruiter (NSO) and Albert Boogaard (Rabobank) will introduce you to the world of geodata for agricultural and financial advisory services; bring you up to date with the most recent developments; and wholeheartedly invite you to join us from 3-6 October in Utrecht, The Netherlands.
Joanna Ruiter
Advisor Satellite Applications at the Netherlands Space Office (NSO)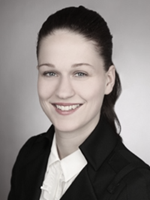 Joanna works as an advisor for NSO as of March 2019 particularly in the fields of (smallholder) agriculture and land monitoring. She is adviser to Geodata for Agriculture and Water (G4AW) projects in Ghana and Angola, and the focal point for inclusive finance.
Albert Boogaard
Head Smallholder Solutions Rabo Partnerships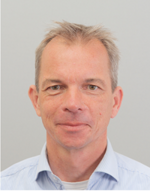 Albert graduated as an agricultural economist from Wageningen University (WUR) and has over 20 years of experience in agricultural finance, working in different departments in Rabobank and Rabo Foundation. He has experience in working throughout the value chain with global F&A players as well as farmers.
In the last 4 years Albert has worked as Innovation Lead in Rabo Foundation on digital innovations in smallholder finance in order to improve outreach and services to farmers and their organizations. This includes the digitalisation of supply chains, geodata and the analytical tools needed to extract value out of data and design new financial products and services. In addition to access to finance the scope of work included improving the efficiency, transparancy, and knowledge transfer in supply chains.
Albert has recently joined Rabo Partnerships to work on a combined proposition of Rabobank and its key partners towards smallholder agri chains in emerging markets.