Space for Food Security, does it work?
The use of digital data as an information source for farming practices has made giant leaps forwards, driven by both innovative remote sensing technologies and the exponential growth of the use of eg. mobile phones and local access to information. With climate change in action, can access to information services help farmers to adapt, and adjust their practices to the demands of this changing world and a changing climate? In a three part podcast series produced by the Netherlands Space Office (NSO) we ask ourselves: does it actually work? In this first episode we focus on the end users of the G4AW services. It is not possible yet to subscribe to our podcast.
Our host
Dr. Raimond Hafkenscheid

Raimond holds a PhD in hydro meteorology. He is a strategic (policy) advisor for the international water sector with over 20 years experience in water, food security, innovation and climate adaptation. Both in the governmental, scientific, and public domains. Partnership brokering is his specialty. Early in his career he facilitated the interaction between the water sector and the Netherlands remote sensing/earth observations community.
Podcast Guests, Episode 1. True Clients
Dr. ir. Andre Jellema
Agricultural Program Manager at AUXFIN International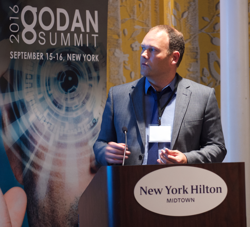 Andre's mission is to create impact with data and technology in the agriculture smallholder ecosystem. He has 20 years of experience in system analysis, agricultural modelling and geodata. Since 2014, he is in charge of 2 G4AW projects and involved in 2 other G4AW projects: GAP4ALL, CommonSense, SAT4farming and GreenCoffee
Catherine le Côme
SNV, Global Technical Advisor Livestock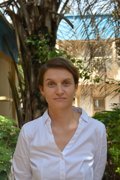 Catherine has over 15 years of work experience in the area of rural economic development with several years of international experience, in West and Central Africa. She joined SNV in 2008 as a value chain advisor to work in Mali. Since, 2019 she is part of SNV Global Agriculture Team as Global Technical Advisor for Livestock, being based in Accra, Ghana. She holds a Masters Economics and Development from International Business and Management School of Lyon, France.


Lenneke Braam
Regional Manager Southeast Asia, ICCO Cooperation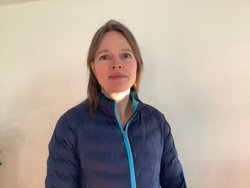 Lenneke is currently working in 5 different countries in South-East Asia together with local staff. She has established, in collaboration with national and international private and public parties, 2 social enterprises around agri-technology (1 in Indonesia and 1 in Vietnam). She has a long-standing experience in both the corporate and social-environmental sectors.
Ruud Grim
Senior Advisor (Netherlands Space Office)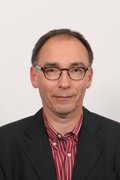 Ruud Grim, is coordinating the Geodata for Agriculture and Water (G4AW) programme commissioned by Ministry of Foreign Affairs. G4AW supports 25 partnerships to develop and operate financially sustainable services for 4,5 million smallholder farmers and pastoralists in 15 developing countries based on innovative business models. He is advisor to Dutch ministries involving international collaboration using satellite and other geodata. He is also advisor to the Geodata for Inclusive Finance & Food Initiative (G4IFF) by Dutch Platform for Inclusive Finance. He has worked 15 years in industry on project management and business development.