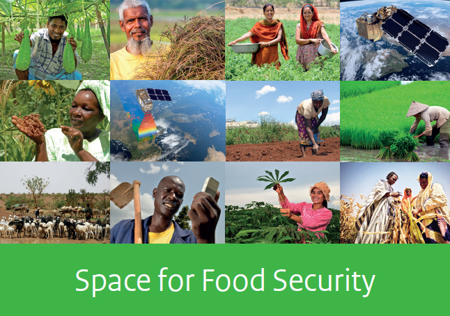 On June 2nd 2016 the side event 'Space for Food Security' was held at the European Space Solutions conference in the Hague.
The side event provided a good insight in opportunities and challenges for applying geodata into the domain of AgriFood.
It was learned that an inclusive approach is a necessary conditions for success. Emphasized was the demand driven approach; the need for contact with the client, the farmer, to develop a reliable service and a sustainable business case. One of the major conclusions of this side event is that use of satellite and other geodata can be effective in eradicating poverty and hunger in developing countries.
The resume of the side event can be downloaded here.
For more information contact Netherlands Space Office via g4aw@spaceoffice.nl