On Friday February 27, 2015 the second call for the Geodata for Agriculture and Water Facility (G4AW) closed.
Netherlands Space Office received 33 applications with a total project budget of € 145 million. The own investment by public and private partners amounts to € 49 million. Therefore the total subsidy request adds up to € 96 million, whereas the available budget for this call is € 30.5 million. Out of 26 eligible G4AW countries, 19 are targeted in the call for proposals 2014-2015: Angola, Bangladesh, Benin, Burkina Faso, Colombia, Ethiopia, Ghana, Indonesia, Kenya, Mali, Mozambique, Rwanda, Senegal, South Africa, Tanzania, Uganda, Vietnam, Zambia, and Zimbabwe.
We have now started the evaluation and selection process, which will take approximately five months. Within this period we may contact all project partners for more information. Interviews, field visits and screening may also be part of the assessment procedure.
According to the plan, applicants will be informed before July 31, 2015 on the result of the selection procedure.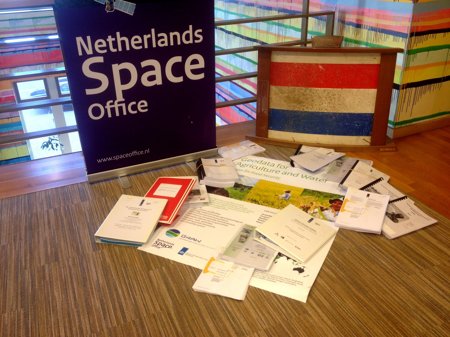 G4AW call 2013-2014
The first call for proposals under the Geodata for Agriculture and Water Facility published in the State Gazette on 7 August 2013, resulted in twelve initial applications and four selected projects. These four projects represent a subsidy total of € 9.0 million. Besides the subsidy, applicants and partners have generated an additional investment of € 3.9 million as their own contribution.