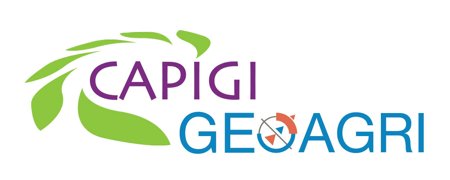 CAPIGI GeoAgri is the network for geo-information experts active in agriculture. The Community on Agricultural Policy Implementation and Geo-Information (CAPIGI) brings together governments, industry and research to discuss the impact of geo-information in implementing agricultural policy. CAPIGI presents a state-of-the-art overview on innovations and research in geo-information sciences. These emerging technologies get illustrated with practice experiences in agricultural policy implementation.
Spatial data and geo-information are part of modern agriculture in many ways and many applications have found their way in the agri business. The exchange and (re)use of spatial data has become more evident. A pressing question in particular to business, is how all these data are brought to value. After exploring many aspects of spatial data applications in the past decades it is now the challenge to bring the use of spatial data to the next level. CAPIGI GeoAgri 2016 is discussing these challenges, scientific advances, policy related issues and business opportunities.
Location: World Trade center (WTC), Rotterdam, The Netherlands
Date: 23 - 27 May 2016
More information: http://www.capigi.eu/collaborationGWF
Geodata for Agriculture and Water (G4AW) Facility will participate in a session linking food security to smart farming techniques.