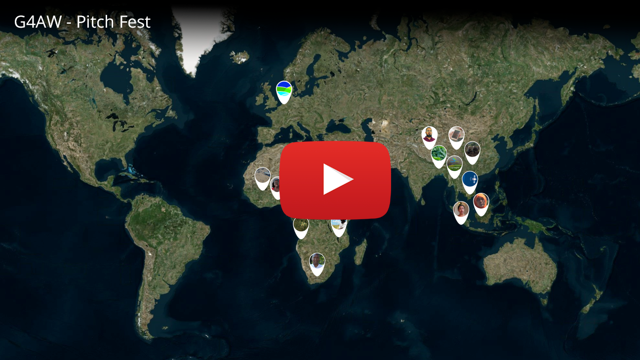 As citizens of the world, we are facing an extroardinary challenge. Feeding an estimated 10 billion people in 2050. Every single day.
Here at the G4AW Pitch Fest entrepreneurs, innovators, and change-makers from Africa and East-Asia come together to pitch you their accomplishments over the past years, attempts at scaling up, and most importantly: how you might help them in taking their next steps!
These are our partners in developing digital advisory services, tools that support smallholder farmers and pastoralists in improving food security. Making use of geodata to face the challenge of feeding the world in 2050 by providing the right information at the right time.
Use the interactive map below to explore the 25 G4AW projects. Clicking one of the circles on the map will pop-up this project's pitch video. And don't forget to click the project title to visit its website and get in touch!
G4AW Pitch Fest is a side event to the Climate Adaptation Summit 2021